Senior pets need special care.
Did you know that pets are considered senior at seven years old? The needs of dogs and cats change as they grow older. We understand these changes and will cater to your dog or cat's health plan to meet their needs. With the increased risk of different health issues, our vets recommend that senior pets have physical exams every six months. Blood work should continue to be checked once a year and regular teeth cleanings should continue. Your vet will watch for changes in behaviors you are seeing at home and will be mindful of possible disease processes. We will look for things like:
Cataracts
Dental disease
Changes in drinking habits
Changes in urination habits
Weight gain
Changes in appetite
Changes in mood
Increased difficulty moving around
We're also there during the tough times.
As your pet's age, we'll be there to make a personalized quality of life assessment and assist with pain recognition and management of any other health issues they may have. We'll be sure to put your pet on a plan to feel as best as possible as they get older. Being animal lovers and owners ourselves, we understand how hard it is to weigh the condition of your pet and his or her quality of life. We will take the time to discuss with you the physical and emotional factors involved in making end-of-life decisions and will give you the time you need to consider your pet's unique situation. If you decide that euthanasia is necessary, we will provide a quiet and comfortable place and will make the process as peaceful and painless as possible.
Pet-Focused, Pet-Friendly Care in Meridian, ID
Come into our clinic or schedule an appointment for our mobile unit to visit you. We will travel to homes throughout the treasure valley – Boise, Meridian, Star, Nampa, Caldwell, and more.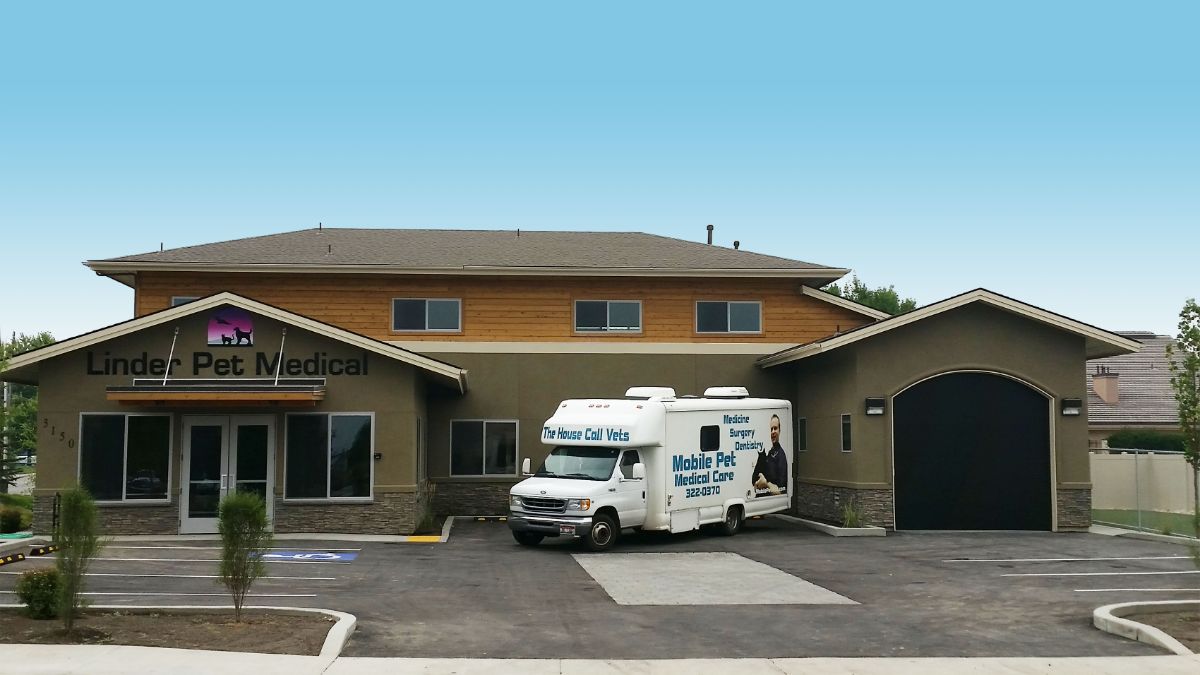 Location
3150 W Sheryl Dr.
Meridian, ID 83642
Hours
Mon: 9AM – 5PM
Tues: 9AM – 5PM
Wed: 9AM – 5PM
Thur: 9AM – 5PM
Fri: 9AM – 5PM
Sat: 10AM – 1:30PM
Sun: Closed
Mobile Pet Clinic
If you need veterinary services in Meridian but are unable to travel, we can help! Our mobile pet care clinic will travel to your home to ensure your pet receives the help it needs. We offer mobile pet care to homes in Meridian, Eagle, Boise, Nampa, Caldwell, Star, Kuna and anywhere in the Treasure Valley. Save time and money by treating your pet in the comfort of your home!
We can't wait to see you!
Use our online form to request your next appointment in minutes.