When a pet is sick or ill, it can be hard to receive the care they need without the stress of high veterinary bills. At Linder Pet Medical Care, we offer low-cost membership plans to help our patients receive the help they need when they need it. Each membership plan is tailored towards our customers' specific needs to receive annual care in-home or at our Meridian veterinary clinic.
Adult Wellness Plan
This Wellness Plan offers coverage for all exams, vaccinations, and one routine surgery or dental cleaning per year. In addition, our wellness members receive a 30-50% discount on all medications, veterinary services, and retail items. Perfect for routine check-ups and preventative care for growing animals.
Cost: $40/month
Adult Mobile Plan
Our Mobile Plan provides all the benefits of the wellness plan, delivered right to your door. Your pet will receive the same quality care from one of our veterinarians without the stress of a clinical setting. Veterinary care includes surgery suite, x-rays services, pharmacy, and overall treatment.
Cost: $45/month
Adult Wellness Plus
Wellness Plus offers the coverage of the wellness plan, along with a semi-annual blood panel every 6 months. This plan is ideal for older or aging pets that may need additional services or diagnostics throughout the year.
Cost: $50/month
Adult Mobile Plus
Mobile Plus offers the extensive care of the mobile plan, along with a semi-annual blood panel every 6 months. With aging pets or those with recurring health issues, routine blood panels are important to stay on top of your pet's health.
Cost: $55/month
For information about puppy/kitten plans, please contact the clinic at
208-855-0400
.
We offer affordable and customized health care plans to meet the needs of our customers. For more information or to schedule an appointment, call our veterinary clinic today!
Pet-Focused, Pet-Friendly Care in Meridian, ID
Come into our clinic or schedule an appointment for our mobile unit to visit you. We will travel to homes throughout the treasure valley – Boise, Meridian, Star, Nampa, Caldwell, and more.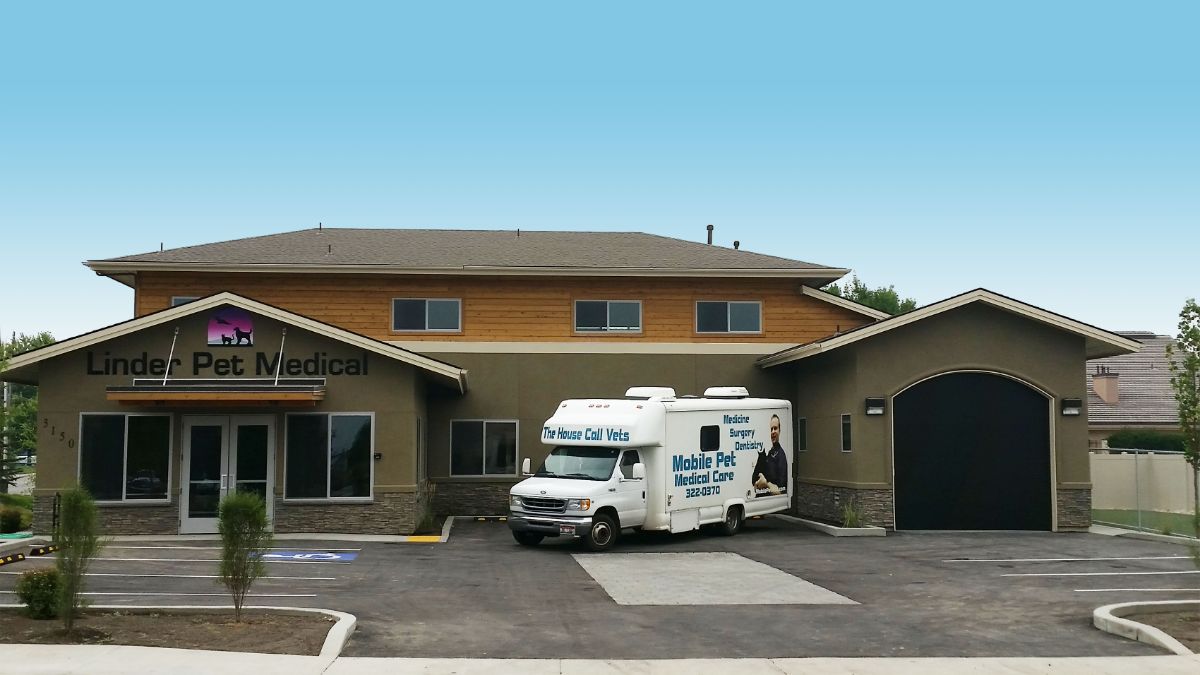 Location
3150 W Sheryl Dr.
Meridian, ID 83642
Hours
Mon: 9AM - 5PM
Tues: 9AM - 5PM
Wed: 9AM - 5PM
Thur: 9AM - 5PM
Fri: 9AM - 5PM
Sat: 10AM - 1:30PM
Sun: Closed
Mobile Pet Clinic
If you need veterinary services in Meridian but are unable to travel, we can help! Our mobile pet care clinic will travel to your home to ensure your pet receives the help it needs. We offer mobile pet care to homes in Meridian, Eagle, Boise, Nampa, Caldwell, Star, Kuna and anywhere in the Treasure Valley. Save time and money by treating your pet in the comfort of your home!
We can't wait to see you!
Use our online form to request your next appointment in minutes.