Thank you for your kind words and feedback.
We know you have a lot of choices when choosing the best Meridian veterinary hospital, and we're happy that you've decided to join the Linder Pet Medical Center family. Your kind words and feedback help us continue to provide over-the-top service to you and your pet. If you enjoyed your visit, please consider leaving us a review on Google or Facebook by clicking the buttons below.
They were beyond great with our dog Bear! They were so patient with him, making this the first positive vet experience we've had.
I'm so entirely grateful for you guys!! Both my kitties, Timee & Andee, were well taken care of before, during, and after their surgeries. All covered under their pet plan. Dr Ormond was super kind, helpful, and informative. The staff is super responsive. I can't thank you guys enough.
They were very courteous, understanding, professional and accommodating when it was time to lay my best friend down and say goodbye in the middle of the night on a holiday weekend. Very large, clean and nice facility with plenty of staff and immediate service upon entry.
I have been taking my pets to Linder pet medical for the last six years. As a nurse practitioner practicing mental health I often provide animals as service or emotional support that's for my patience. I always recommend Linder Pet because I know the animals Will receive the proper care they deserve while serving my patients. It is such a relief to know that I can afford to have my animals are cared for properly. Thank you Dr. Ormand and all the rest of the staff at Linder Pet medical for making my life easier and keeping my pets safe and healthy.
I've been taking my animals to Linder Pet Medical for about 4 plus years and am very happy with the quality of care/ love/ and attention they have given to my pets. I'm still with them and plan to be for many years to come.
I found this place by community group chat recommendation. I have a healthy happy 8 years young dog, I thought annual membership coverage should be all he need. He had annual exam, blood work, fecal test, teeth cleaning last year. Way more value than what I paid.
Since past two weeks my dog having occasional vomiting and diarrhea concerned me. I tried to contact Linder Pet Medical, left a voice mail. They not only replied my call, but also communicated with me through text messages, guided me through few days till secured an appointment during this covid crazy time. Linder Pet Medical went extra miles to take care of their patients, in very professional manner. I'm beyond satisfied today to see my dog start new food and getting better on med. Thank you Linder Pet Medical keep providing care for my dog.
Linder Pet Medical Care has taken the worry out of having a pet with health issues; we get regular checkups for our lil' girl with a heart problem. Thanks to their experienced and trained care, we'll likely get to keep her a few more years; they have been great to work with & made themselves available when we've needed them. We appreciate their care very much and highly recommend their TLC.
We love Linder Pet!! The staff and Dr's are so caring and obviously care about our fur babies. We especially appreciate the wellness program. It is very affordable and it is wonderful to be able to take our pets in without worry of expensive exam fees anytime we have a worry.
I cant say enough about the staff and vets here. Having 4 dogs the yearly plan really helps when you just need a quick visit to a serious visit, on our budget.
This vet is wonderful! He comes to our house and that is so less stressful for my pups! He does everything with his trusty assistant and they have the gentlest way to make it a great experience!
Great staff. Great doctors. Patent care plan which is absolutely awesome for all your furry family members. Far better than the last vet we attended.
The staff is very nice! They treated my dog very well. The vets are very knowledgeable and helpful.
Pet-Focused, Pet-Friendly Care in Meridian, ID
Come into our clinic or schedule an appointment for our mobile unit to visit you. We will travel to homes throughout the treasure valley – Boise, Meridian, Star, Nampa, Caldwell, and more.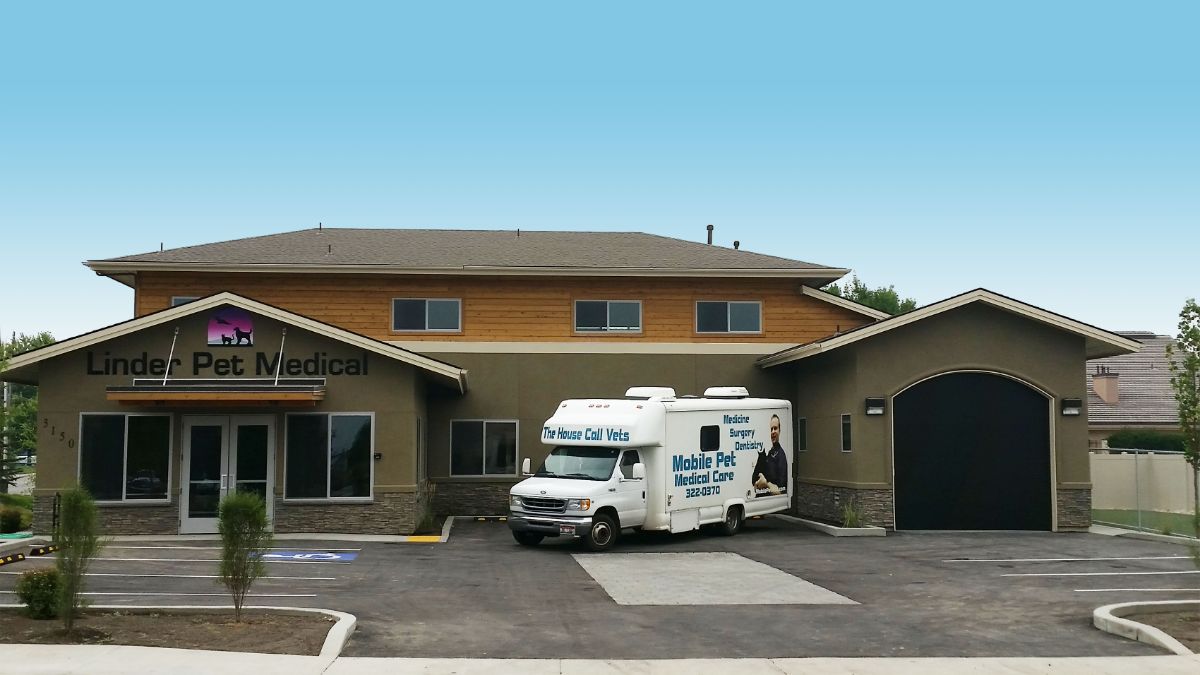 Location
3150 W Sheryl Dr.
Meridian, ID 83642
Hours
Mon: 9AM - 5PM
Tues: 9AM - 5PM
Wed: 9AM - 5PM
Thur: 9AM - 5PM
Fri: 9AM - 5PM
Sat: 10AM - 1:30PM
Sun: Closed
Mobile Pet Clinic
If you need veterinary services in Meridian but are unable to travel, we can help! Our mobile pet care clinic will travel to your home to ensure your pet receives the help it needs. We offer mobile pet care to homes in Meridian, Eagle, Boise, Nampa, Caldwell, Star, Kuna and anywhere in the Treasure Valley. Save time and money by treating your pet in the comfort of your home!
We can't wait to see you!
Use our online form to request your next appointment in minutes.