Keep your pet's smile bright!
According to the American Veterinary Dental Society, 70% of adult cats and 80% of adult dogs show symptoms of oral disease. At Linder Pet Medical Care, we provide full service, professional veterinary dental oral care for companion animals. Dr. Ormond is a certified veterinary dental specialist in Idaho. He and his trained staff are dedicated to working closely with both you and your family veterinarian while providing specialized advanced and preventative dental care to your dog or cat.
Veterinary dental disease is often known as the "silent" disease. Your pet cannot tell you when they have a dental problem, making it difficult for you to know when he or she needs treatment. Frequent oral examinations and annual preventative dental cleanings for both dogs and cats are recommended. Dental disease can lead to infections, discomfort or pain, decreased quality of life and more serious health issues. You can be certain you are providing your dog or cat with the best professional dental care available at Linder Pet Medical Care.
We understand that special place your dog or cat has in your family, and we take great pride in treating your pet like a member of our family. Call for an examination appointment…your best friend will thank you!
Pet-Focused, Pet-Friendly
We know the importance of a calm environment to keep your pet comfortable. We don't overbook appointments. Our waiting room is quiet, and our staff does all they can to make you and your pet feel at home.
Pet Dental Care in Meridian
Our veterinarians use a comprehensive multi-step protocol when performing a standard dog dental treatment. This protocol can be amended depending upon factors including preexisting medical conditions, or based on information gleaned during the examination itself. However, for reference, our dog dental treatment protocol includes:
General anesthesia, which is necessary in all cases for us to do a thorough dental examination and professional cleaning. We use only the safest anesthesia protocols and human quality products. Your dog will be continually monitored during the entire procedure and post-procedure for the safest and most comfortable experience.
A complete dental exam will be performed before we begin any dental procedure.
Hand scaling to remove plaque and tartar above and below the gum line. A thorough scaling below the gum line is critical to the success of any dental cleaning, as this is where illness-causing bacteria hide.
Polishing to smooth the surface of the teeth after scaling, making them resistant to additional plaque formation.
Flushing to remove dislodged tartar, plaque, and bacteria from the mouth.
Pet-Focused, Pet-Friendly Care in Meridian, ID
Come into our clinic or schedule an appointment for our mobile unit to visit you. We will travel to homes throughout the treasure valley – Boise, Meridian, Star, Nampa, Caldwell, and more.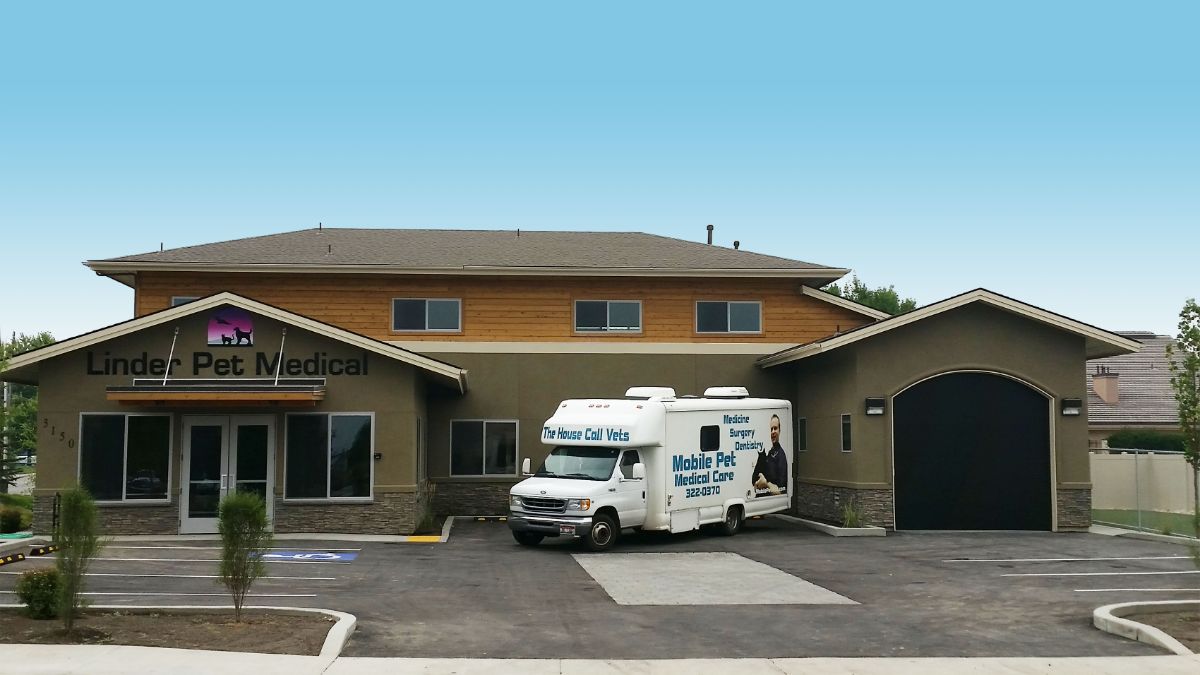 Location
3150 W Sheryl Dr.
Meridian, ID 83642
Hours
Mon: 9AM - 5PM
Tues: 9AM - 5PM
Wed: 9AM - 5PM
Thur: 9AM - 5PM
Fri: 9AM - 5PM
Sat: 10AM - 1:30PM
Sun: Closed
Mobile Pet Clinic
If you need veterinary services in Meridian but are unable to travel, we can help! Our mobile pet care clinic will travel to your home to ensure your pet receives the help it needs. We offer mobile pet care to homes in Meridian, Eagle, Boise, Nampa, Caldwell, Star, Kuna and anywhere in the Treasure Valley. Save time and money by treating your pet in the comfort of your home!
We can't wait to see you!
Use our online form to request your next appointment in minutes.