Are you ready to enjoy your career again?
We want to give families more quality time with their pets by reducing stress. We want our employees to be the best in the business and we take exceptional care of our team. As you'll see… we do things a little differently here!
We believe in being a Community of Pet Owners. It's the first and most important core value we have. We help each other without judgment or ridicule. We don't fight for "production numbers" because it's not best for our patients. We encourage each other to grow. We also put ourselves in our client's shoes, and we treat every patient like they are our own.
We are who we say we are. We keep our promises and have each other's backs. We don't invite drama into our team.
We are innovative. We want to shake up the industry and make work fun again. We aren't afraid to take risks if it means upping the game.
We are steadfast. We don't panic. When things get rough, we lean on each other. We pull through together. We are stronger together.
We cross the line. Our team always goes the extra mile and our clinic leadership follows suit. We don't believe in mediocrity.
If you're interested in joining our team please reach out! We are always looking for employees to take us to the next level even if we are not actively seeking a specific position. If you're looking for a career with a clinic that will nurture and challenge you, you need to see what we are all about at Linder Pet.
Current Openings
Linder Pet Medical Care is always looking for exceptional people to join our team.
If you are interested, please email a resume to [email protected]
Positions Available:
* Licensed Veterinarians
* Certified Technicians
* Experienced Receptionists
Wellness Plan
This Wellness Plan offers coverage for all exams, vaccinations, and one routine surgery or dental cleaning per year. In addition, our wellness members receive a 30-50% discount on all medications, veterinary services, and retail items. Perfect for routine check-ups and preventative care for growing animals.
Cost: $25/month
Pet-Focused, Pet-Friendly Care in Meridian, ID
Come into our clinic or schedule an appointment for our mobile unit to visit you. We will travel to homes throughout the treasure valley – Boise, Meridian, Star, Nampa, Caldwell, and more.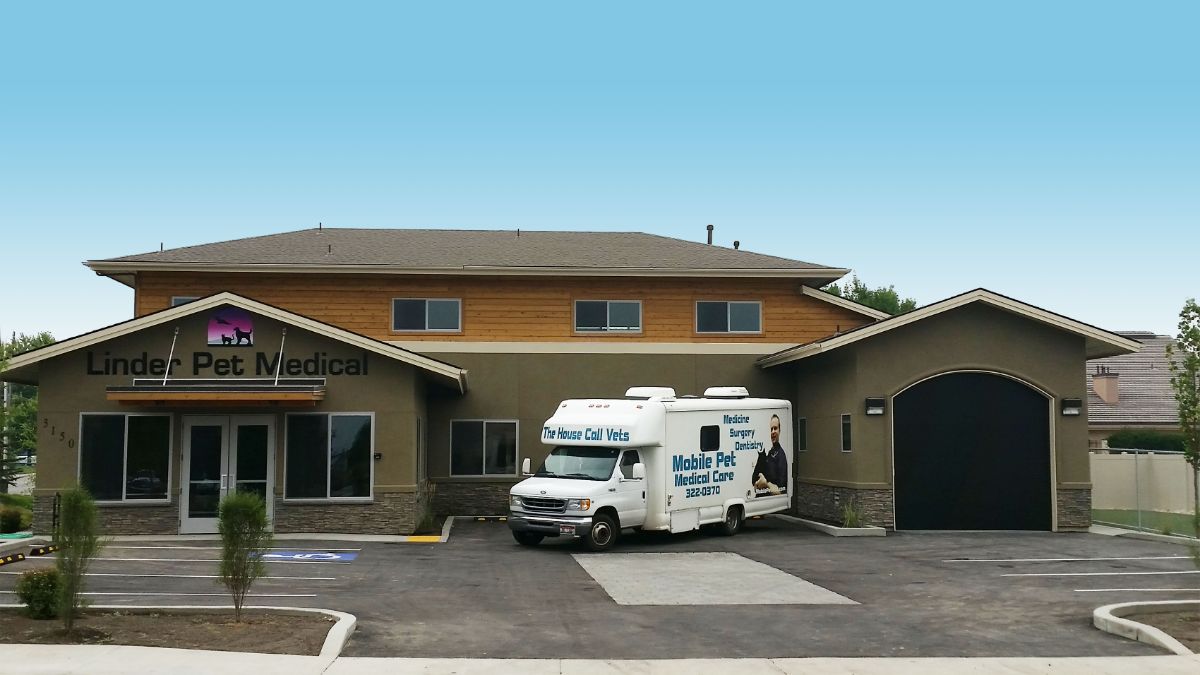 Location
3150 W Sheryl Dr.
Meridian, ID 83642
Hours
Mon: 9AM - 5PM
Tues: 9AM - 5PM
Wed: 9AM - 5PM
Thur: 9AM - 5PM
Fri: 9AM - 5PM
Sat: 10AM - 1:30PM
Sun: Closed
Mobile Pet Clinic
If you need veterinary services in Meridian but are unable to travel, we can help! Our mobile pet care clinic will travel to your home to ensure your pet receives the help it needs. We offer mobile pet care to homes in Meridian, Eagle, Boise, Nampa, Caldwell, Star, Kuna and anywhere in the Treasure Valley. Save time and money by treating your pet in the comfort of your home!
We can't wait to see you!
Use our online form to request your next appointment in minutes.