We help your pet feel their best.
A nice bath and trim are more important than just making your pet smell good, it's important for their health, too! We take great pleasure in seeing our clients beam with delight as they leave with their pets looking fresh, clean, comfortable and stylish. However, we are equally pleased to know that we are helping to add to the quality and longevity of that special relationship.
Grooming your pet is about maintaining your pet's cleanliness just as much as it is about maintaining their appearance. We recommend starting the grooming process young, so they fully understand that it is a normal part of life and can become a part of their routine. Brushing a pet helps remove dead hair, dirt, and dandruff, as well as brings out a natural oil that is spread over your pet's coat.
We'll help your pet look and feel their best!
Pet-Focused, Pet-Friendly Care in Meridian, ID
Come into our clinic or schedule an appointment for our mobile unit to visit you. We will travel to homes throughout the treasure valley – Boise, Meridian, Star, Nampa, Caldwell, and more.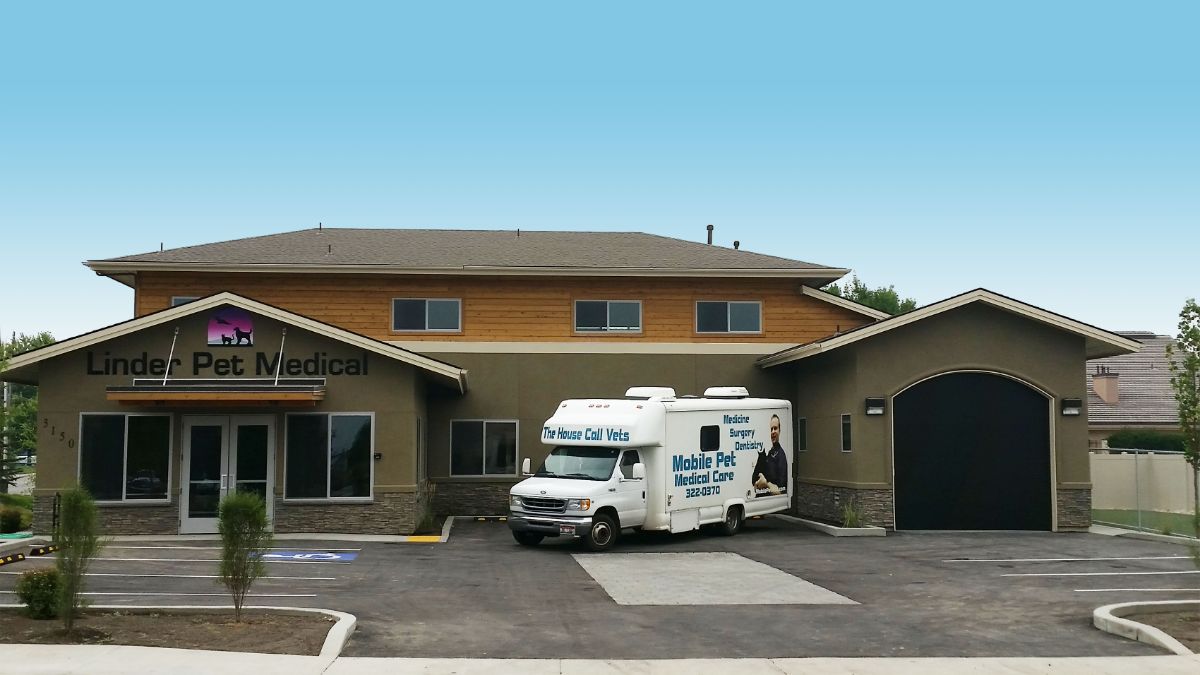 Location
3150 W Sheryl Dr.
Meridian, ID 83642
Hours
Mon: 9AM - 5PM
Tues: 9AM - 5PM
Wed: 9AM - 5PM
Thur: 9AM - 5PM
Fri: 9AM - 5PM
Sat: 10AM - 1:30PM
Sun: Closed
Mobile Pet Clinic
If you need veterinary services in Meridian but are unable to travel, we can help! Our mobile pet care clinic will travel to your home to ensure your pet receives the help it needs. We offer mobile pet care to homes in Meridian, Eagle, Boise, Nampa, Caldwell, Star, Kuna and anywhere in the Treasure Valley. Save time and money by treating your pet in the comfort of your home!
We can't wait to see you!
Use our online form to request your next appointment in minutes.